Water Heater Repair in Baltimore
Baltimore Water Heater Repair and Installation
A malfunctioning water heater can quickly make life miserable. A broken water heater can cause problems ranging from no hot water to flooding. The expert technicians at Albright's provide installation and repair of water heaters in Baltimore and surrounding communities.
We have fully certified technicians to inspect your water heater and provide trustworthy service at competitive prices. If you are looking for professional water heater repair services in Baltimore, MD that will ensure the optimal functioning of your water heating systems, you have come to the right place. Our water heater professionals have years of combined experience and use only the best material and equipment in the market to get the job done. Trust us for all of your water heater repairs and installations in Baltimore and the surrounding area.
Please call (410) 834-0148 to schedule service for your existing water heater or learn more about your replacement options.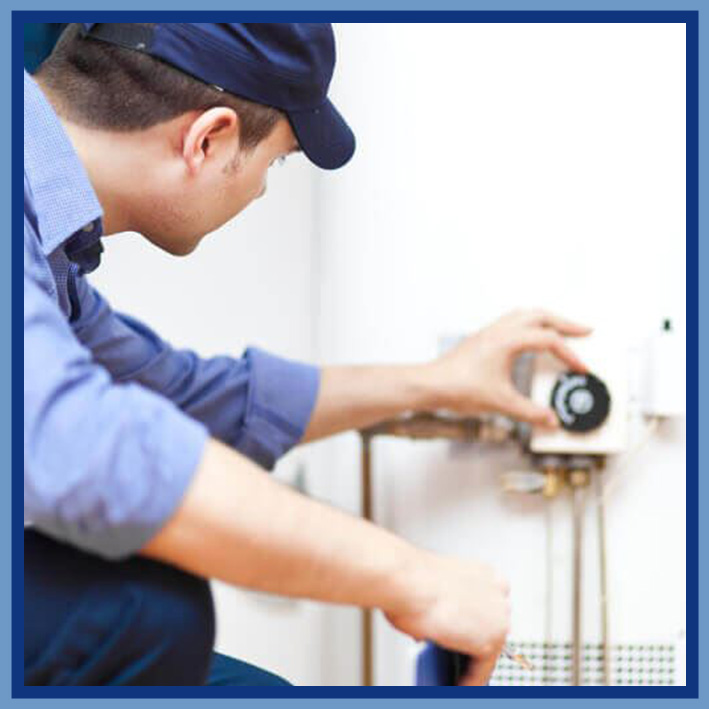 Quality Water Heaters for Every Budget
We offer a wide variety of options for electric, gas, and tankless water heaters in Baltimore. We can help you determine the best type of water heater that will fit the size of your home and your budget. Free estimates are available for new water heater installation. Our professional technicians will install your new water heater for reliable performance.
Recommended Reading:
Make It Right - Call Albright's!
"I always turn to Albright's Mechanical Services for my heating and air conditioner service."

"Thank you for taking great pride in your job and going above and beyond."

"He was very meticulous solved the problem and then cleaned my system."

"Great experience. A+. 5 Stars."

"From those answering the phones to their technicians, the service provided is outstanding."
Restoring Your Hot Water Heater
If your hot water isn't working at all, your water heater isn't supplying enough hot water, or you notice signs that something just isn't right, give us a call. Our fully licensed and certified plumbers are skilled at troubleshooting and repairing problems with water heaters from all major brands.
Signs of a problem with a water heater include:
No hot water
Extreme water temperatures that are much too hot
Strange noises
A sulfuric odor
An insufficient supply of hot water
Depending on the nature of the problem, your water heater may need to be repaired or replaced. Our goal is to build relationships with our customers, so we never try to sell you something you don't need. When possible, we will repair your existing water heater. However, if replacement is the better option, we won't waste your time with costly repairs.
If your water heater is malfunctioning, call (410) 834-0148 for reliable service, or contact us online.
Benefits of Working with Our Expert Team
Call or Contact Albright's 24/7

We'll Schedule Service Right Away

Experience Reliable Service with a Smile

Enjoy Your Regained Comfort
50 Years of Serving Our Community
Common Areas We Serve
Dundalk

Essex

Rosedale

Towson

Middle River

Edgemere

White Marsh

Joppa